INTERNATIONAL SHIPPING SERVICES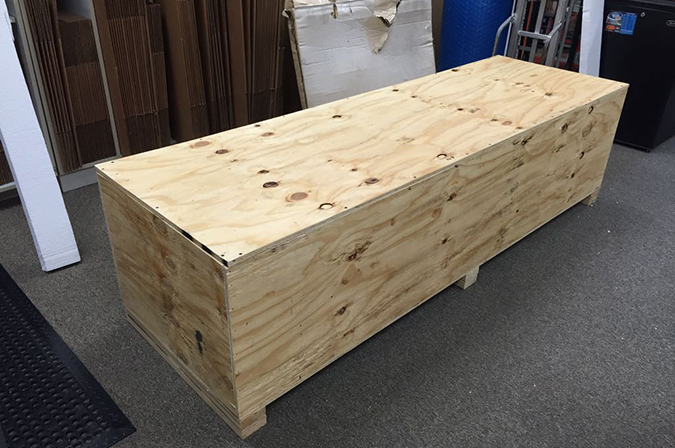 We build specialty crates for international shipping.
We ship hundreds of international shipments each year. Whether you need it shipped postal to an APO/FPO of BreakBulk on the deck of container ships, we can do it all.
Every 6-8 weeks we ship a 20′ container to Israel. We ship jukeboxes all over the world in custom wood crates. We create and ship ultrasounds all over the world via air freight. You name it, we can ship it. The largest piece we have shipped so far was an industrial press from Iowa to Vietnam. It weighed over 87,000 pounds and was so large it shipped on the deck of a container ship rather than inside a container.
ISPM-15 certified for international travel all over the world.
We are certified to build international wooden crates with the wheat stamp insignia in our warehouse. We have built certified crates shipped to all corners of the Earth, including Austrailia, the most restrictive country in the world.
Whether you need a custom pallet or 100 identical crates, we can meet your international shipping requirement. We can do all the paperwork and AES filing as well. When it comes to international Small Move Experts does it all.